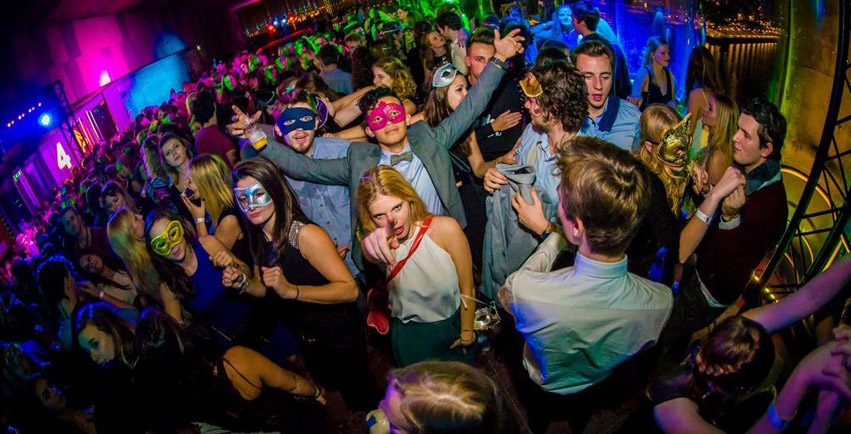 Things are going fast for good old Kurious these days. After recently celebrating their first birthday over at Studay, they went on and delivered a rather tight line – up for the fifth annual MASked event in the north of Antwerp. A properly divided combination of genres made for an entertaining night, i might add.
The honours were fulfilled by the kind people in Kavka & Zappa, Het Bos and Kurious.
Visitors could wander across five stages, alternated with bars in between the eight floor mammoth of a building that is MAS. The line – up went from balls out Big Room House to eclectic Hip Hop to wavy Synth Pop and back, much to the amusement of the diverse crowd that attended.
Oh and did i mention everyone was – well, sort of – obligated to wear a mask? Fun little extra, that had me in stitches at times since people tend to get creative when it's almost time to leave and procrastination made them forget all about the mask they were going to prepare.

Nice one lads

A Donnie Darko quote comes to mind
As for the Kurious stage, a lot can be said with few words. They've garnered a roster of well willing, competent rascals that sure do know how to get things going. Jonas Lion had the honour of kicking things off, which he did with flair. Visitors were coming in at a graceful pace and lots of them got stuck on the fourth floor, listening to his track selection and ample mixing capabilities. By the end of his set, lots of people went to see De Duiven, Antwerp's newest kleinkunst meets Breakbeat act, at the Het Bos stage. An impressive live show, although the acoustics in the venue could be deemed inappropriate for such shows.
With ringing ears people gently scattered back across the other stages and in came Solco, Mr_Fuzz and Ravenous. The gents were quick to showcase Kurious' broad musical offering, and the crowd responded with great enthusiasm. Let's be honest, the ridiculous amount of drinks that went over the counter may have had some say in the matter. Meanwhile, the SYTYCF crew a few floors up was doing what they do best: sweet as honey funk vibes filled the room and everybody loved it. Kudos fellas.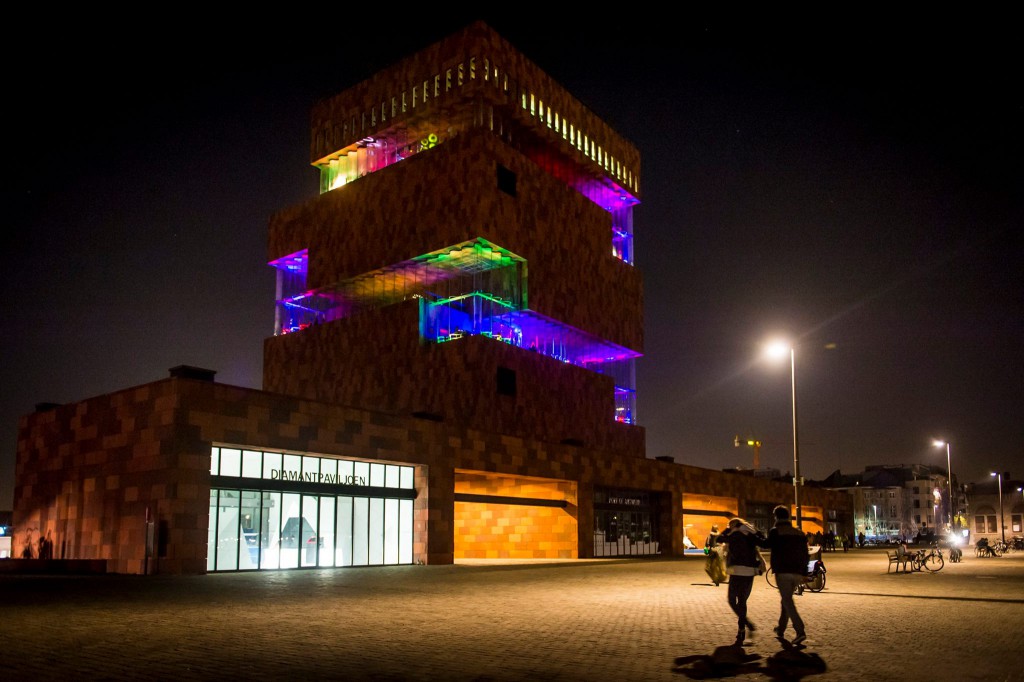 Two or three people can clearly be seen having fun!
All in all, good times were had. Most of you that attended may or may not remember it, but a good deal of effort was put into delivering great Dj sets.
Thanks to everyone that made this happen, and on to the next one!
#STAYKURIOUS